Interested in selling Ludic?
At Ludic Audio we started selling our Ludic Cables through a selected number of dealerships, so that we could properly monitor the feedback from the consumer. After receiving a tremendous amount of positive feedback, we have now further expanded our range with a range of record player accessories, which will also be further expanded in the coming months. To show this in a proper way, a new website was launched in December 2020 and we decided to offer our range more widely to the International market.
Until now, we did not honored the regular requests we received to resell our products because, in our opinion, the basis was not at the level we wanted and that can now be offered. We believe that nowadays a dealer should quickly have insight into whether there is stock at the manufacturer / importer and the prices are immediately transparent. That is why a dealer at Ludic receives his own account with accompanying prices so that he can immediately check online whether there is stock and order immediately… easily, quickly and transparant.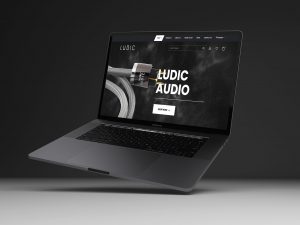 Our range will be expanded even further in the coming months with more turntable accessoires but also a netfilter and more cables, but as it is right now already a very interesting product range in our opinion for every store or webshop. All our products are of a high quality level, but are very competitive in terms of price and with the recognizable design an addition in your store or webshop.
After you interested in a dealership? please contact us through our contact page and there might be a nice cooperation with each other for the future….